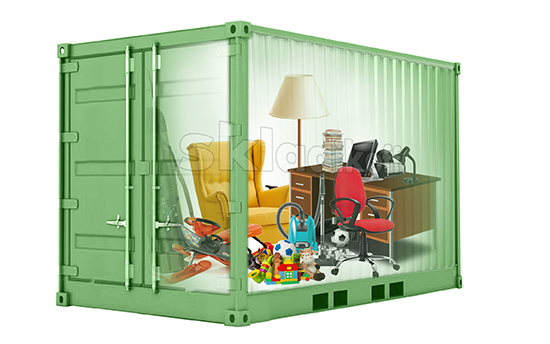 Storing extra things and objects on the balcony or loggia, which are very disturbing in the rooms, in the kitchen or hallway – is very inconvenient. The balcony becomes a temporary or permanent "haven" for car tires, bicycles, building materials, and libraries.
Naturally, people perform such actions because of the lack of free space. But 50% of the population still try to equip the balcony space as a recreation area, a library or a game room.
Do I need to store things on my balcony?
Modern residential buildings have quite large balconies and loggias, so there are a lot of options for how to make an interesting and useful interior of non-residential space. These are decorative terraces, a space for tea drinking, a chess or computer room. Some on the balconies arrange workshops for modeling or decorative arts.
How not to clutter the balcony and store your valuables correctly, without compromising bicycles, boats, hunting equipment, garden furniture and inventory. The best way out of this situation is to send all the property you do not need off-season use for long-term storage. In this case, your belongings will be kept in their original condition.
Why is it bad to store things on the balcony
The equipment of the warehouse on the balcony is fraught with many unpleasant moments:
non-compliance with the temperature regime, storage conditions;
the effect of ultraviolet light on items that are stored on the balcony;
there are no conditions for proper storage of your property.
In addition, it is impossible to ensure the normal dispersion of objects on the balcony, even with racks and shelves. In this case, the passage is cluttered.
What is not desirable to store on the balcony
Photo albums, paintings, photographic supplies, computer equipment, optics, pottery – all this is not desirable to store on loggias and glazed balconies. Also, rubber boats, rattan furniture, carpet products-all these items deteriorate under the influence of direct sunlight, from the temperature difference.
Those who are used to doing everything according to Feng Shui, know that cluttering the space negatively affects the energy of the house, as well as the health of everyone who lives in the apartment.
How to free up balcony space and store things properly
A good option for storing things is a short-term or long-term rental of a mini-warehouse. We offer for rent warehouses – boxes, with an area of 1 m2 to 15 m2. The company Sladkoff offers you on favorable terms the rental of containers or cells at our sites in different parts of Moscow.