Save with rates "Rental Season", "Heat", "Maximum"
SkladikOFF company has developed a flexible system of tariffs: from daily to yearly. Long-term rent is always more profitable, so we are glad to offer you to rent a comfortable container warehouse at the lowest price. Choosing the tariffs "Rental season" (from 3 months), "Heat" (from 6 months), "Maximum" (11 months), you save up to 30% of the budget.
For comparison: SkladikOFF Odesskaya (the cost is indicated on the date of 29.03.2021):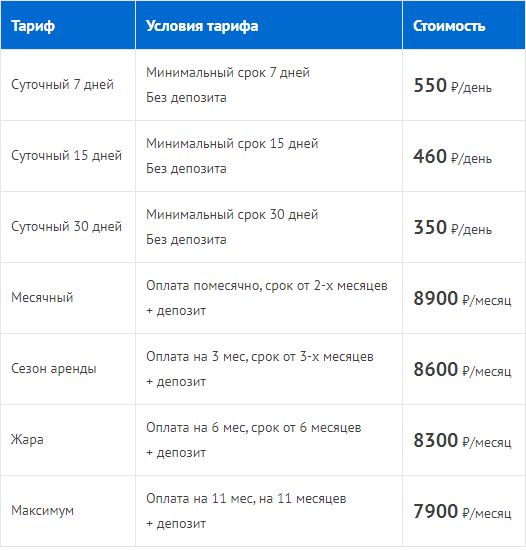 The advantage of long-term tariffs: the price will not change for you during the entire paid period.